The toxic link problem has been a scourge of modern SEO since the first Google Penguin update. Finally there is a tool that helps to investigate all your backlinks and identifies the ones that may hurt your rankings. We have powered the updated SEOMetriks Backlink Quality Checker with comprehensive Ahrefs data and backed it up with a special toxicity formula.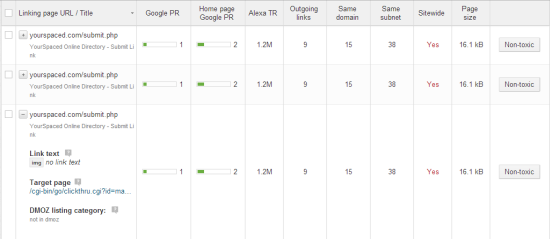 The Backlink Quality Checker helps to investigate who links to you and, if you feel you've been penalized as a result, you can disavow low-quality links with the help of the Google Disavow tool. In the Toxic Link report you will find all the links that may have a negative impact on your site rankings or even provoke search engines to remove your site pages from search results. Here you may find links from bad neighborhoods, site wide links or a bunch of links with the same exact anchor text that may harm your rankings. Be very careful, however, not to provoke Google with an unnecessary action.
How to neutralize toxic links?
First of all choose the website you want to check for the toxic links and go to the Backlink Quality Checker tool. Here you will be able to setup how many backlinks should be monitored and analyzed for your website. You can use the quality formula we have created for you or fine-tune it according to your needs. Note that you can schedule only the 'Competitor metric' report, all the quality backlink reports should be started manually.
After the SEOMetriks Backlink Quality Checker finds who links to your website, go to the 'Toxic links' report. Here you will find all the links that are potentially harmful for your website's rankings. These are the links you may want to remove via the Google Disavow tool.
Make sure you review all the links that you want Google to ignore because you do not to weaken your existent backlink profile. Click on the plus sign to see the details on each suspected link. Here you will see reasons why this link may be toxic.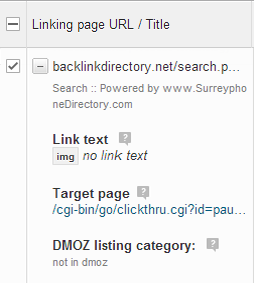 Mark all links that you want Google to ignore and click 'Report selected links to Google'. You will be brought through the disavowing process. The aim of the Toxic Links report is to clean up your backlink profile. You can easily monitor its state from the 'Toxic vs non-toxic links' widget in your Backlink Quality Checker tool dashboard.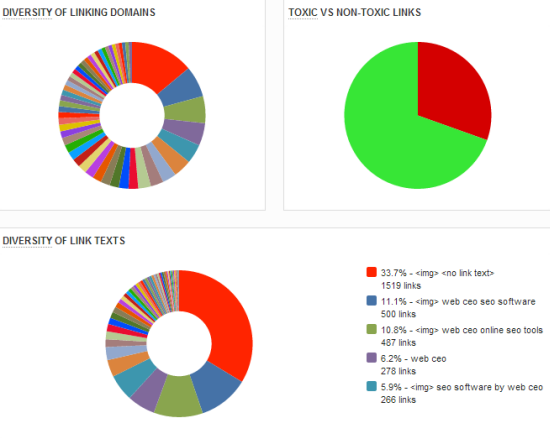 Go to the Backlink Quality Checker to clean up your backlink profile and secure your business from future Google Penguin Updates.